Class of 1969 Face Book Page - https://www.facebook.com/groups/133248530784354/
MISSION STATEMENT: The goal for this website is to share information regarding our upcoming FNHS '69 Fiftieth Reunion celebration. We hope to bring our classmates closer together, in a respectful manner, to build community among those who have shared a significant milestone in life.
In keeping with our mission statement, we reserve the right to take down photos, comments or other material that is deemed to be "unproductive."** Our guidelines are simple: (with a shout-out to Converse.com).
BE NICE TO PEOPLE:
We learned about this in kindergarten. Same thing here. It's important--and it's the only way this thing will work.

KEEP IT CLEAN:
If you wouldn't show it to your mother (or Mr. Hart, Miss Diggs or Mr. Dell'Olio) please don't share it with us.

MORE, BETTER:
We're made up of all sorts of experiences and so are you.... And we're a long way from being those teen-aged people we see in the funny yearbook photos! Let's share some of those things here. It'll be way more interesting, and lots more fun.
If you have questions or concerns regarding content, please contact our Website Administrator. [ Website Admin]
With gratitude for your participation and interest,
Your Reunion Committee
**Please note that inappropriate posts or photos, offensive language and/or personal attacks will be deleted and the person who made the post will be contacted individually and given a warning. A second inappropriate post after a warning will result in losing access to the Class Reunion Website. Info regarding the reunion would continue to be communicated via email.
ANNOUNCEMENTS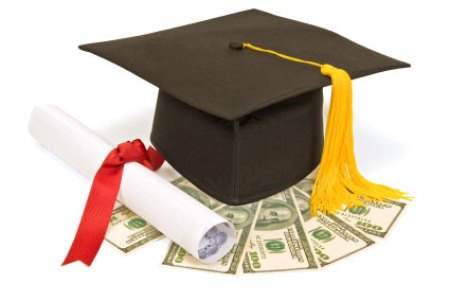 Celebrate what YOU / OUR CLASS has made possible! Friends, with the funds that remained after all of the bills had been paid for our 50th Reunion last year, FNHS Class of 1969 is awarding a $1,000 Scholarship on Wednesday, 20 May 2020, to a very deserving Framingham High School Senior. The winning candidate was chosen by a Selection Committee at the high school.

The recipient's name will be announced on Wednesday at the Awards Ceremony, but we can tell you now that she is a student with a lot of need, who was not FAFSA eligible; she's been saving for college by herself. A native Portuguese speaker, she was in the bilingual program at Woodrow Wilson, which she credits helping to give her the foundation of the success she's found academically at Framingham High. This student has dedicated a lot of her time to the high school and Framingham community-- she's been a member of the FHS Varsity Dance Team since her freshman year, and has also participated in the Foods Club and Steering Committee (student government). She largely supports herself financially, doing so by having a 30+ hr p/week job at Claire's. While doing all of this, she has been a strong student-- she's a National Honor Society inductee and will be graduating in the top 20-25% of her class. Her experiences mentoring students and teaching dance after school at Fuller Middle School has influenced her to become a teacher. She is the FIRST person in her family to attend college, where she will be attending Bridgewater State this fall.

We will try to provide a link to an invitation to an online virtual Zoom event where you can watch the Awards Ceremony live, starting at 7 p.m. this Wednesday, 5/20/20. (Please watch for the link tomorrow or Wednesday.) We will also provide a link after the event so that you can view the taped ceremony at your leisure.

Many, many thanks to
for being our class liaison over these past several months with Framingham High School and their Scholarship Committee
Fred Rapoport's reunion video's are now accessable from the Class Memorabilia page!

Classmates, Rapoport Fred has uploaded the two videos to his website and they are ready for viewing. If you encounter that they start playing automatically, go to the Settings in your browser and shut off "auto play." Many thanks to Fred for the months and months, weeks and weeks, plus hours and hours he lovingly and thoughtfully poured into creating these videos. Fred shared that just about all the landscapes in the Rainbow Bridge video are the work of Gordie Saperia (FNHS Class of '68). Gordie is a professional landscape photographer who travels the world.
Please upload your reunion photos by clicking the clicking the 50th Reunion Images link at the bottom of the left side navigation bar.
Photos from the last reunion
I just posted 60 photos of the 40th class reunion in the photo gallery. Click on the Photo Galleries link in the left side navigation pannel & see how much fun you had last time! Sorry for those I did not get in a shot!
Judy Trott (Welch)